RAVEN ROCK
The Story of the U.S. Government's Secret Plan to Save Itself–While the Rest of Us Die
A fresh window on American history: The eye-opening truth about the government's secret plans to survive a catastrophic attack on US soil—even if the rest of us die—a roadmap that spans from the dawn of the nuclear age to today.
Every day in Washington, DC, the blue-and-gold 1st Helicopter Squadron, codenamed "MUSSEL," flies over the Potomac River. As obvious as the Presidential motorcade, most people assume the squadron is a travel perk for VIPs. They're only half right: while the helicopters do provide transport, the unit exists to evacuate high-ranking officials in the event of a terrorist or nuclear attack on the capital. In the event of an attack, select officials would be whisked by helicopters to a ring of secret bunkers around Washington, even as ordinary citizens were left to fend for themselves.
For sixty years, the US government has been developing secret Doomsday plans to protect itself, and the multibillion-dollar Continuity of Government (COG) program takes numerous forms—from its plans to evacuate the Liberty Bell from Philadelphia to the plans to launch nuclear missiles from a Boeing-747 jet flying high over Nebraska. In Raven Rock, Garrett M. Graff sheds light on the inner workings of the 650-acre compound (called Raven Rock) just miles from Camp David, as well as dozens of other bunkers the government built its top leaders during the Cold War, from the White House lawn to Cheyenne Mountain in Colorado to Palm Beach, Florida, and the secret plans that would have kicked in after a Cold War nuclear attack to round up foreigners and dissidents and nationalize industries. Equal parts a presidential, military, and cultural history, Raven Rock tracks the evolution of the government plan and the threats of global war from the dawn of the nuclear era through the War on Terror.
AMAZON.COM
BARNES & NOBLE
BOOKS-A-MILLION
INDIEBOUND
POLITICS & PROSE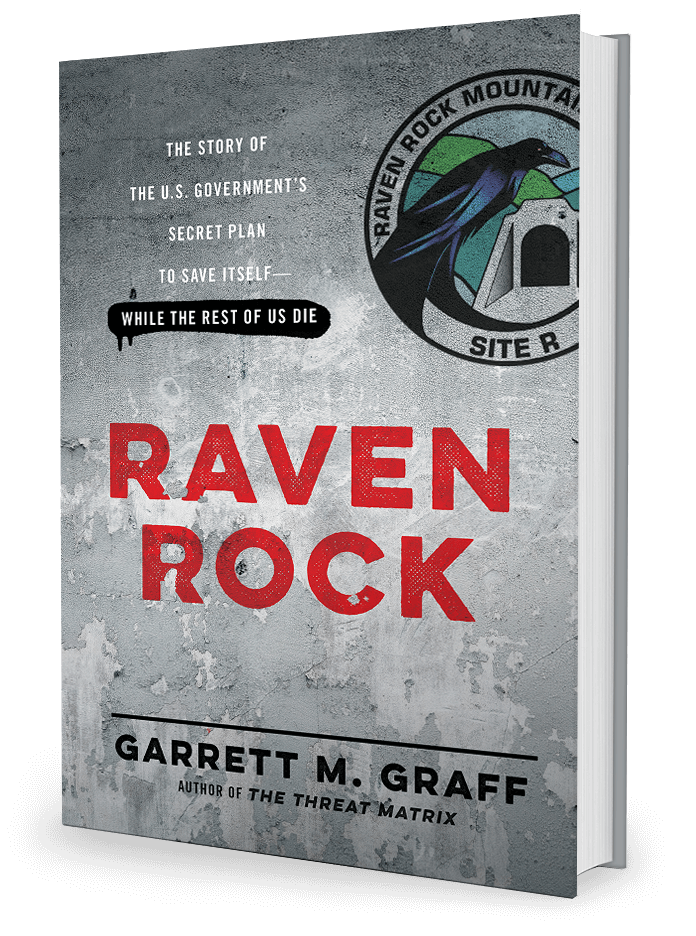 Simon & Schuster
Publication Date: May 2, 2017
Hardcover ISBN: 9781476735405
E-book ISBN: 9781476735450
Garrett Graff discusses Raven Rock on "CBS This Morning: Saturday"
"Comically macabre ... a thorough investigation of Washington's longstanding efforts to maintain order in the face of catastrophe. In exploring the incredible lengths (and depths) that successive administrations have gone to in planning for the aftermath of a nuclear assault, Graff deftly weaves a tale of secrecy and paranoia."

The New York Times
"Spry but sobering …. By looking into just one dark corner of it, the author does a good job of showing the growth of the security state at large, none of which will make sensitive persons sleep any easier, especially with the nuclear clock now ticking so close to midnight…. A frightening eye-opener."

Kirkus Reviews
"You will be shocked, appalled, amazed, fascinated, darkly amused, and just plain gob-smacked by what Garrett Graff has dug up. Deeply researched and lucidly written, Raven Rock is a haunting, compelling journey into the past—with disturbing meaning for the future."

Evan Thomas

author of Ike's Bluff and Being Nixon
"Garrett Graff has given us a colorful and frightening account of the American government's plans for doomsday…. These early plans still have their counterparts today, and they reveal a lot about how warfighting doctrine evolved. Read it and be fascinated—and a little scared."

Walter Isaacson

author of Steve Jobs and Einstein
"Equal parts thriller, sober history, and tragic comedy, Garrett Graff's Raven Rock is an indispensable volume for anyone seeking to understand how the Cold War and the specter of nuclear annihilation shaped the world. Graff is a meticulous researcher and truly gifted storyteller."

Del Quentin Wilber

author of Rawhide Down: The Near Assassination of Ronald Reagan
"Crammed with new revelations—from the locations of secret bunkers hidden in the nation's small towns and dense woods to the ever-changing presidential evacuation plan—Graff carefully considers what would happen if the unthinkable occurred. I could not put it down."

Kate Andersen Brower

author of The Residence and First Women
"A can't-miss thriller, but it may not make for great bedside reading—unless you love a good nightmare."

Fox News
"A chilling portrait of how the government planned to continue to function during and after a nuclear holocaust is brilliantly told in this new valuable addition to Cold War literature that goes beyond policy and delves into logistical plans. Journalist Graff (The Threat Matrix: The FBI at War in the Age of Global Terror) diligently mines classified and unclassified material to create this highly informative work."

Library Journal, Starred Review
"A deeply reported and richly detailed account of one of the most sensitive secrets of the Cold War era: the U.S. government's myriad plans to preserve some semblance of a functioning, democratic government in the event of a Soviet nuclear attack.... I am amazed at what Graff was able to uncover. So far, I am learning something on every page."

Peter Feaver, Duke University professor and former National Security Council Director
"Garrett Graff... draws on recently declassified document and White House records to tell the story of the Armageddon machinery that shaped—and still shapes—America's national security state. Packed with nuts-and-bolts details, his book is terrifying—and timely."

Florida Courier
Images from Doomsday America: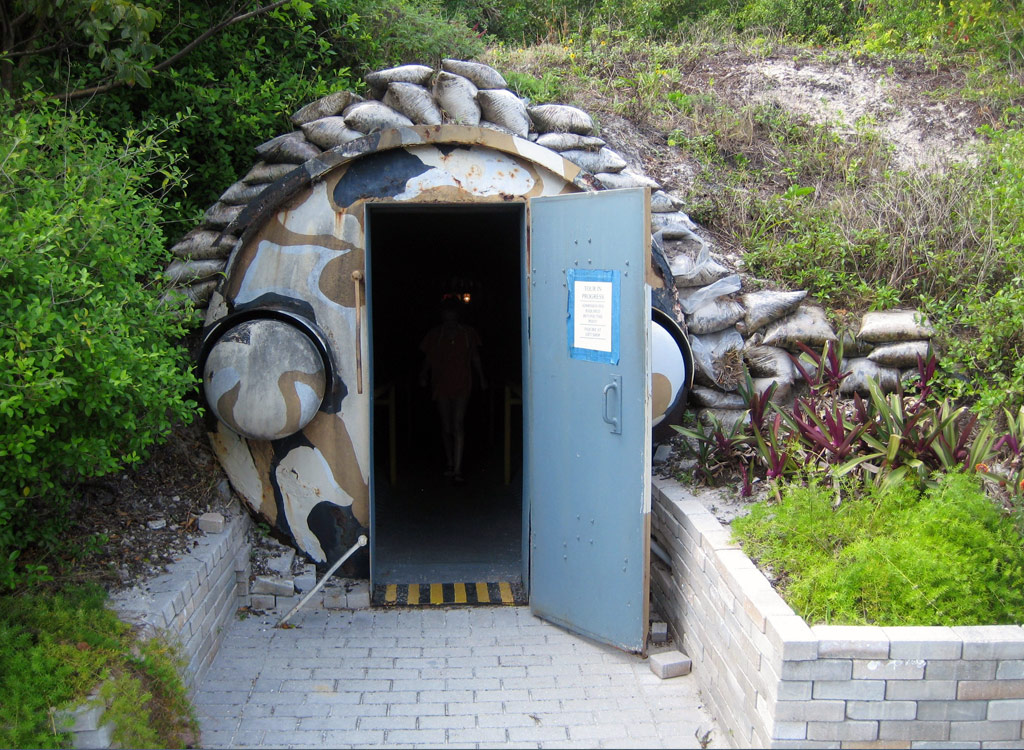 Navy Seabees built this presidential escape bunker on Peanut Island close to JFK's vacation home in Palm Beach, Florida.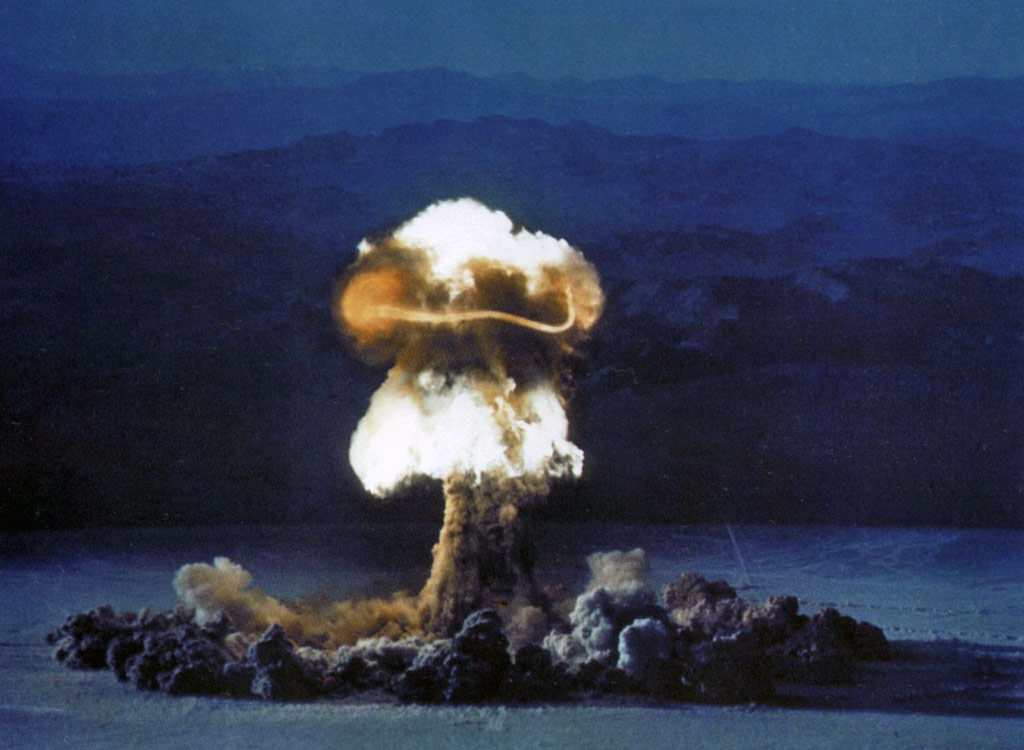 For years in the Nevada desert, the military tested the effects of atomic weapons. This is an image from the test that was code named Priscilla.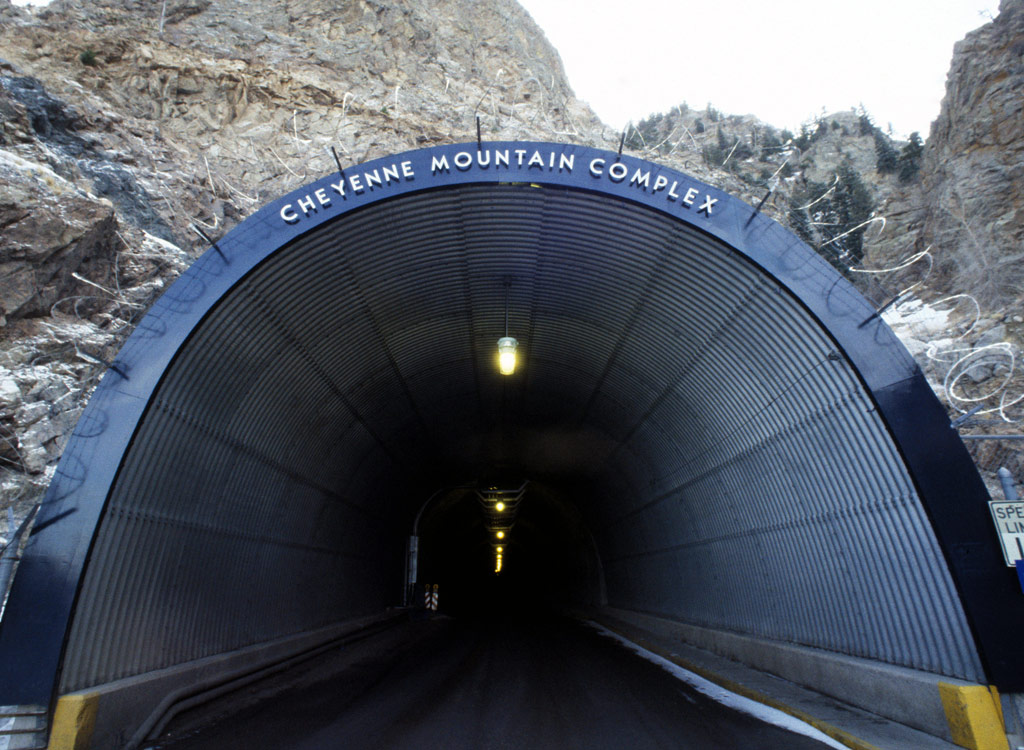 NORAD'S Cheyenne Mountain bunker entrance. The NORAD bunker served as the heart of the continent's air defenses through the Cold War.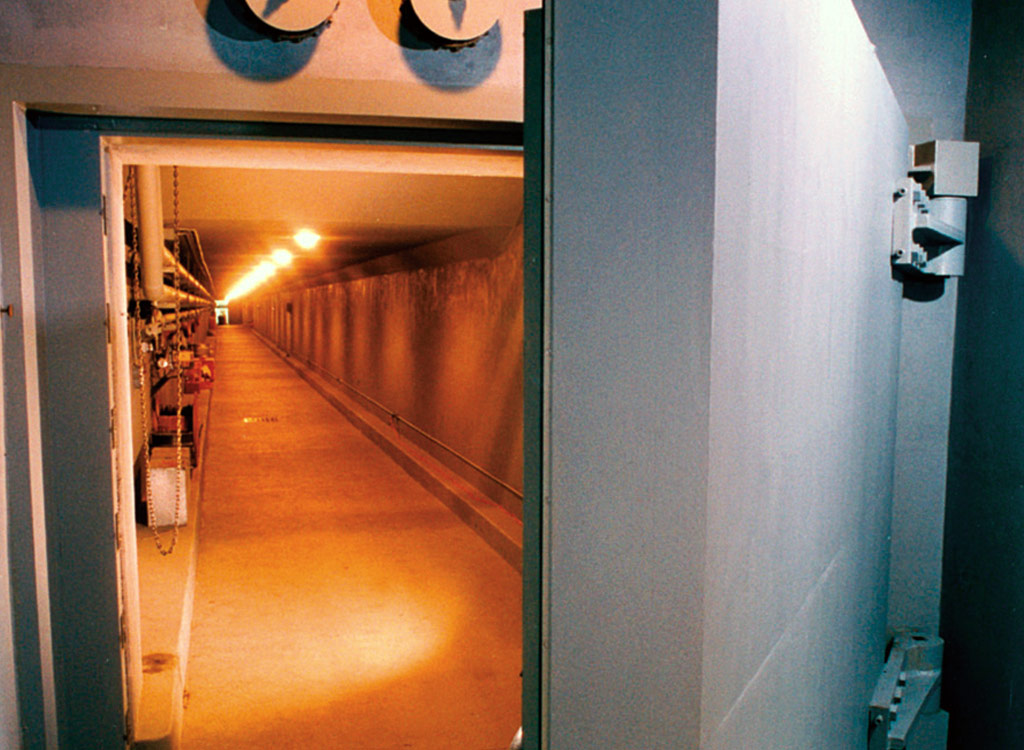 The construction of Congress's nuclear bunker was disguised as an expansion of the Greenbriar Resort.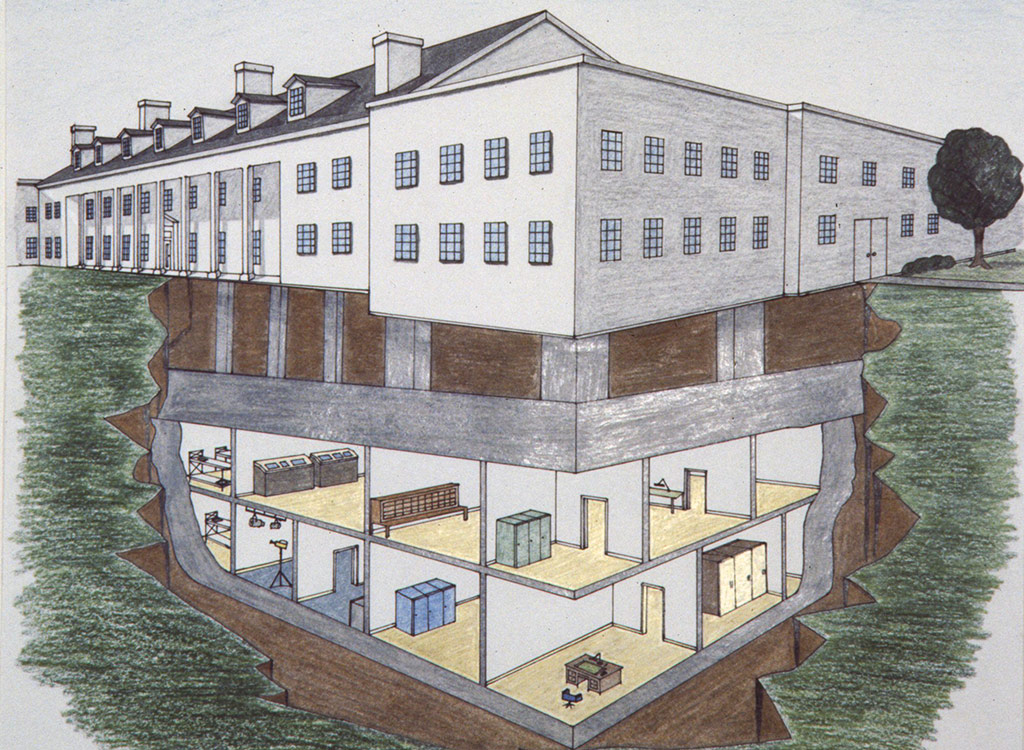 The West Virginia Wing of The Greenbriar Hotel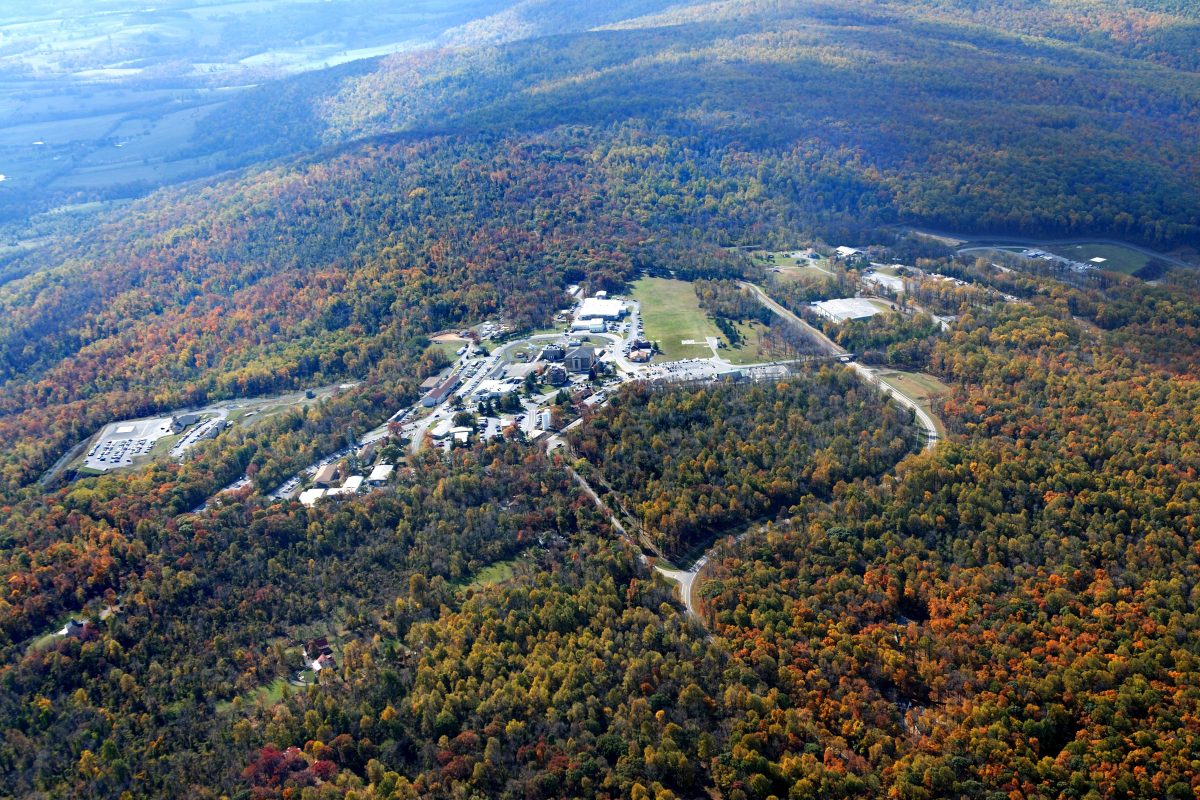 Ariel view of Mount Weather–to this day, an updated and expanded Mount Weather stands ready to receive the nation's leaders in a catastrophe.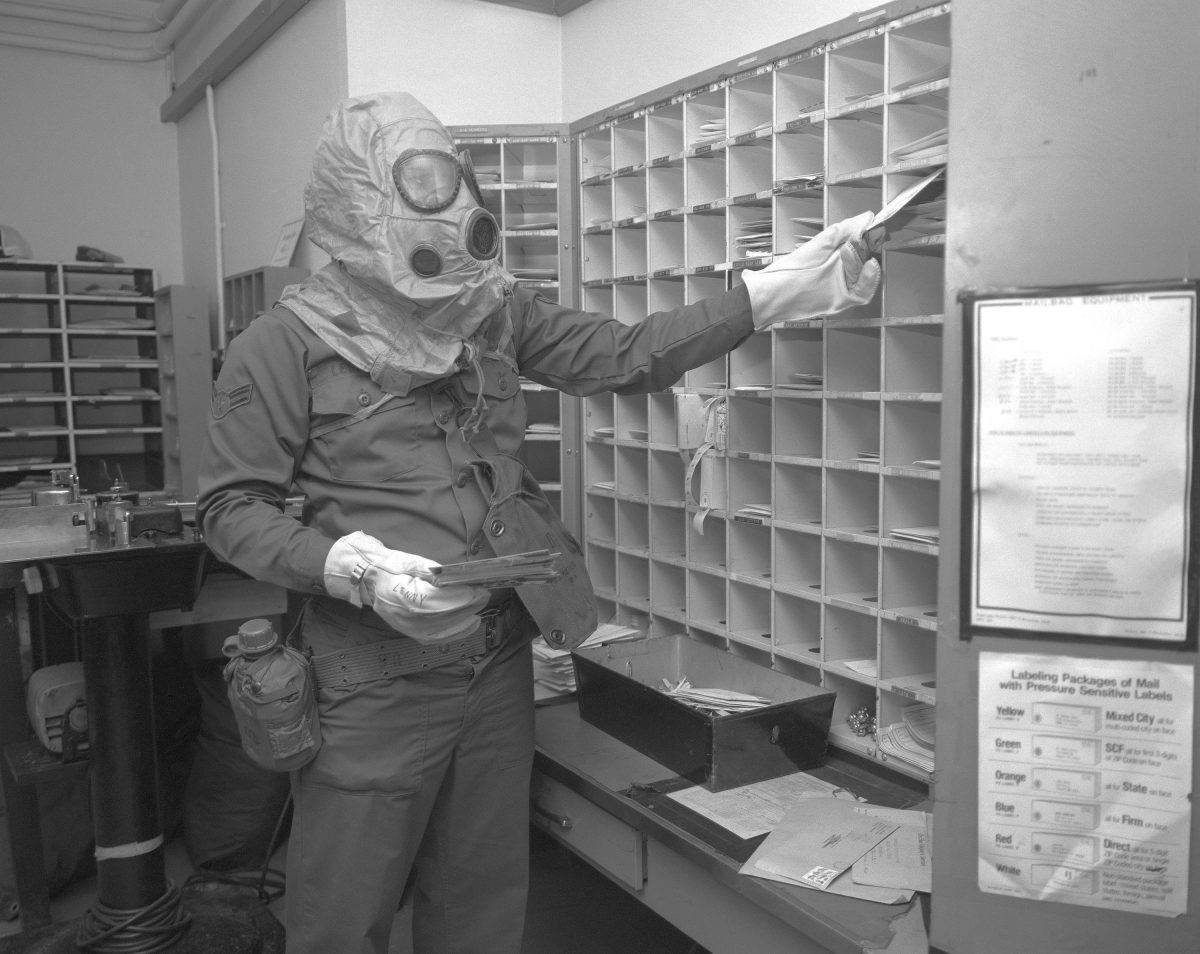 Airman First Class Harry Leonard, postal clerk, sorts mail while wearing nuclear-biological-chemical gear during a test to evaluate his unit's ability to perform under fallout conditions.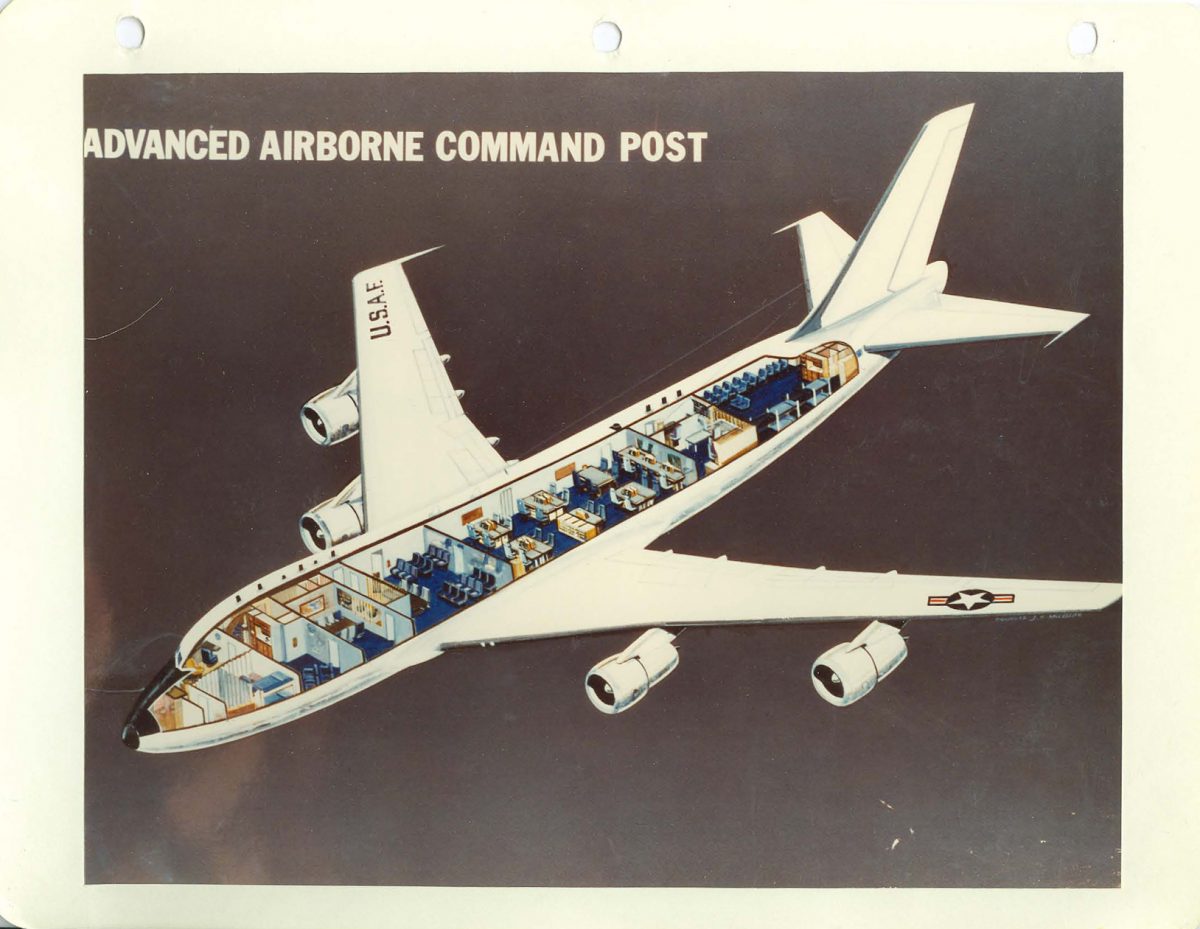 The NEACP planes held open space for scores of military aides and planners.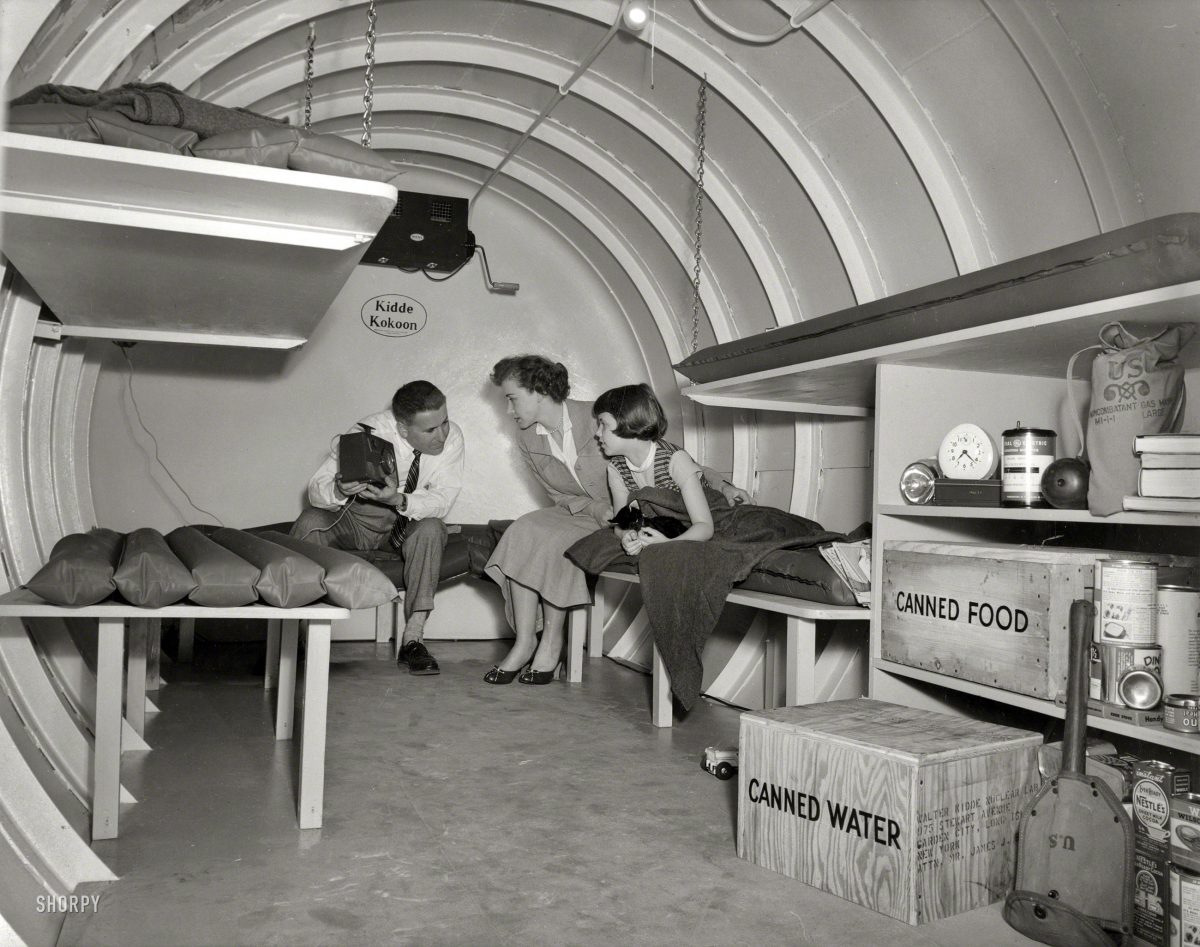 Government demonstrations made fallout shelter living look as normal, welcoming and relaxing as possible.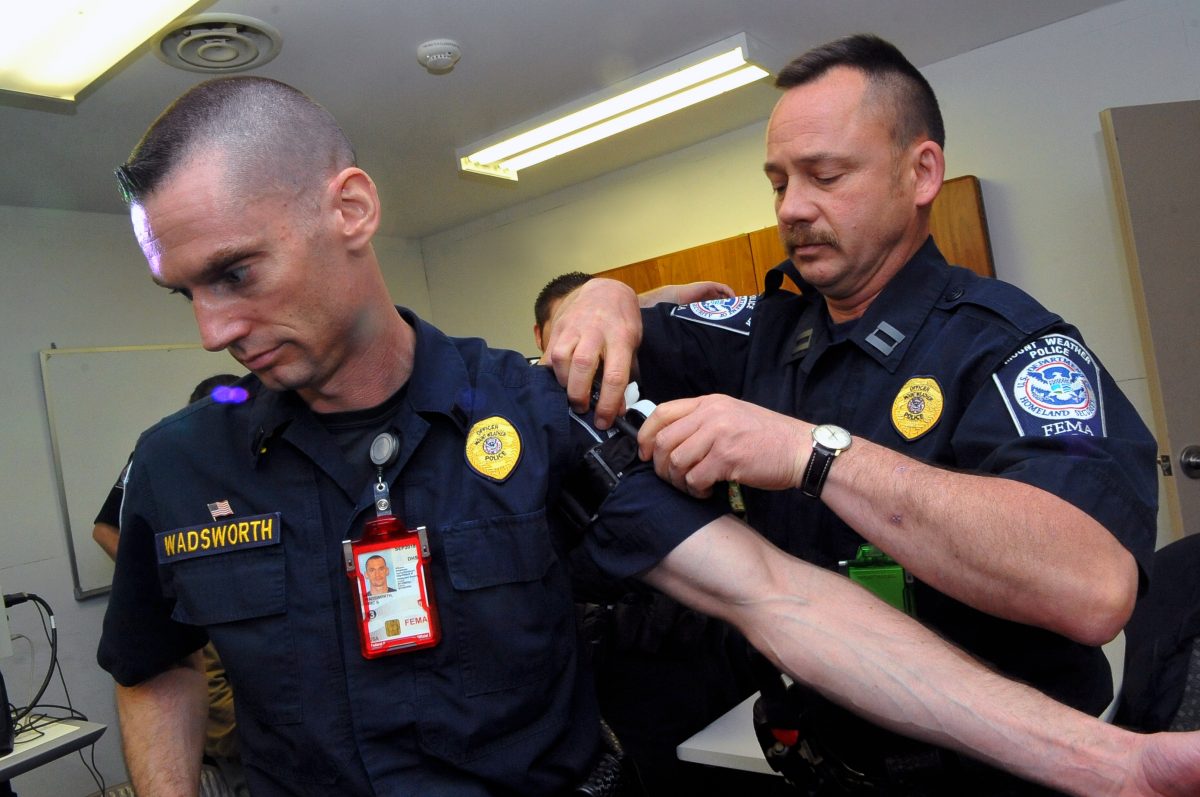 In a rare public photo, Mount Weather's own police force prepares for an emergency.
Keep up to date on Garrett's writing & activities