The Story of the U.S. Government's Secret Plan to Save Itself–While the Rest of Us Die
A fresh window on American history: The eye-opening truth about the government's secret plans to survive a catastrophic attack on US soil—even if the rest of us die—a roadmap that spans from the dawn of the nuclear age to today.
Every day in Washington, DC, the blue-and-gold 1st Helicopter Squadron, codenamed "MUSSEL," flies over the Potomac River. As obvious as the Presidential motorcade, most people assume the squadron is a travel perk for VIPs. They're only half right: while the helicopters do provide transport, the unit exists to evacuate high-ranking officials in the event of a terrorist or nuclear attack on the capital. In the event of an attack, select officials would be whisked by helicopters to a ring of secret bunkers around Washington, even as ordinary citizens were left to fend for themselves. Learn more…
Amazon.com
Barnes & Noble
Books-a-Million
IndieBound
Politics & Prose
"Spry but sobering …. By looking into just one dark corner of it, the author does a good job of showing the growth of the security state at large, none of which will make sensitive persons sleep any easier, especially with the nuclear clock now ticking so close to midnight…. A frightening eye-opener."

Kirkus Reviews
"You will be shocked, appalled, amazed, fascinated, darkly amused, and just plain gob-smacked by what Garrett Graff has dug up. Deeply researched and lucidly written, Raven Rock is a haunting, compelling journey into the past—with disturbing meaning for the future."

Evan Thomas

author of Ike's Bluff and Being Nixon
"Garrett Graff has given us a colorful and frightening account of the American government's plans for doomsday…. These early plans still have their counterparts today, and they reveal a lot about how warfighting doctrine evolved. Read it and be fascinated—and a little scared."

Walter Isaacson

author of Steve Jobs and Einstein
I wrote a quick WIRED story today about the arrest in Spain over the weekend of one of the world's…
My first cover story in WIRED focuses on a cybercrime case that's long fascinated me, the hunt for the hacker behind…
Here's my Bloomberg BusinessWeek story about Donald Trump and Air Force One—and how the new president will shape the future of…
 February 24, 2018
The King's English Bookstore
Salt Lake City, UT
7:00 pm
March 13, 2018
Gerald R. Ford Museum
Grand Rapids, MI
7:00 p.m.
March 14, 2018
Gerald R. Ford Library
Ann Arbor, MI
7:00 p.m.
April 12, 2018
Tom Tom Founders Festival
Charlottesville, VA
3:30 PM
SEE ALL APPEARANCES
Keep up to date on Garrett's writing & activities
FEATURED ARTICLES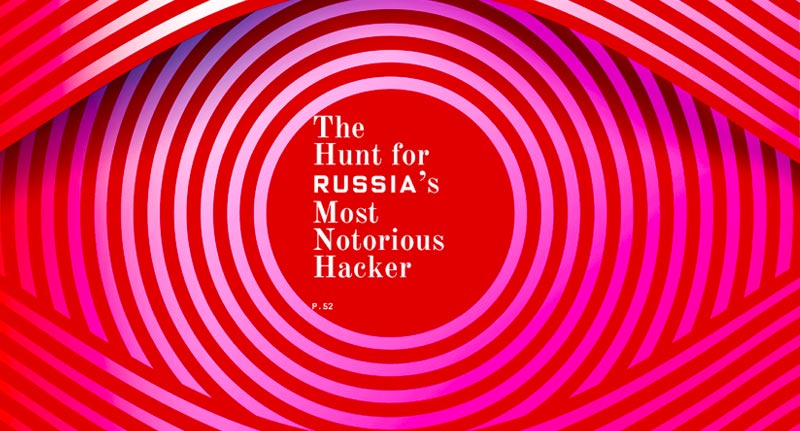 ON THE MORNING of December 30, the day after Barack Obama imposed sanctions on Russia for interfering in the 2016 US election, Tillmann Werner was sitting down to breakfast in Bonn, Germany. He spread some jam on a slice of rye bread, poured himself a cup of coffee, and settled in to check Twitter at his dining room table. Read more…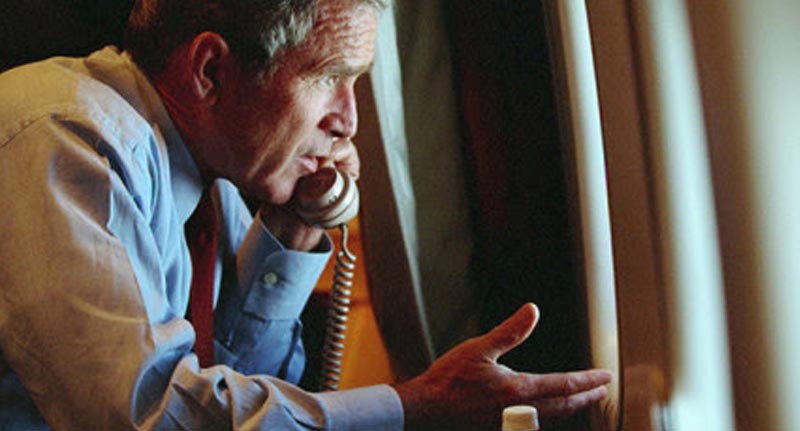 Nearly every American above a certain age remembers precisely where they were on September 11, 2001. But for a tiny handful of people, those memories touch American presidential history. Shortly after the attacks began, the most powerful man in the world, who had been informed of the World Trade Center explosions in a Florida classroom, was escorted to a runway and sent to the safest place his handlers could think of: the open sky. Read more…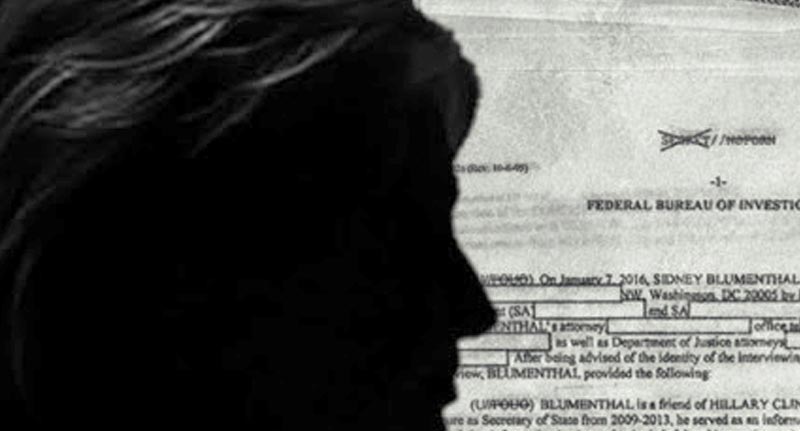 The scandal of Hillary Clinton's "home brew" email server, as it is played out over more than a year and a half, has served as a Rorschach test for her supporters and opponents. In her critics' eyes it's just another example of the Clinton family taking ethical shortcuts and playing by their own set of fast-and-loose rules; her supporters say it's another example of the hysterical near-insanity that motivates her attackers in which, after millions of dollars in investigations, congressional hearings, FBI interviews and more, the scandal has amounted to little more than a whopping nothing-burger. Read more…
Where were you on 9/11?
What do you remember about that day?
Journalist Garrett Graff is collecting personal stories and memories, as part of a book project based on his 2016 POLITICO Magazine oral history, "We're the Only Plane in the Sky," about being aboard Air Force One on September 11th, 2001. Learn how you can be a part of this project and share your story.
LEARN MORE